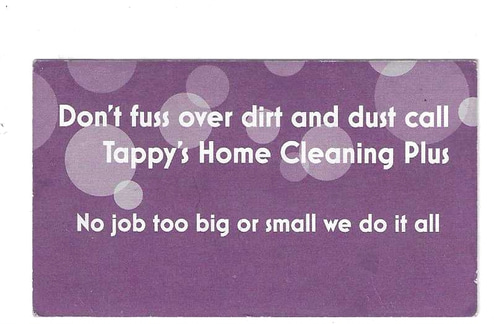 Tappy's Home Cleaning Plus
Serving the Greater Tampa Bay area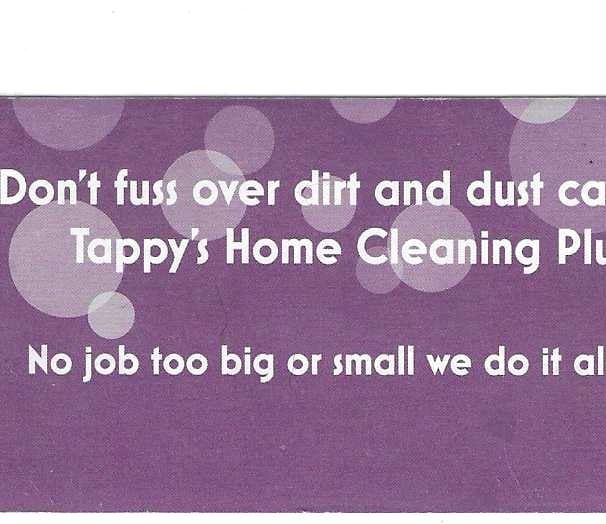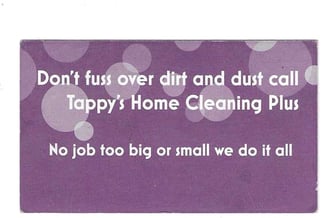 Friendly, Professional and Affordable Services
We understand that sometimes you need a helping hand. Whatever the situation,"Tappy's Home Cleaning Plus" is here for you. We bring friendly cleaning service hand-to-hand with excellence. From regular home maintenance to move-in and move-out services- we do it all with precision and care. We've expanded to offices, restaurants and banks.
In home personalized care
We provide a range of cleaning services to meet your needs. Whether it's weekly, bi-weekly or monthly we can accommodate you. Even just one visit. No contracts.
Not to mention
Worry-free moving services
Our experienced professionals will take care of your empty houses with detail and precision. Tappy's will make your home dust free and prepared for move-in. Also, we'll come in and deep clean for your move-out because we recognize moving can be difficult times.
With years of experience and a commitment to quality, we guarantee your satisfaction (we'll come and do a walkthrough with you). Our team is reliable, efficient, and dedicated to making your home sparkle.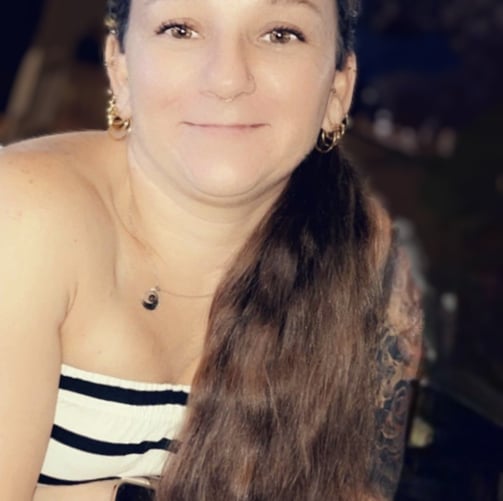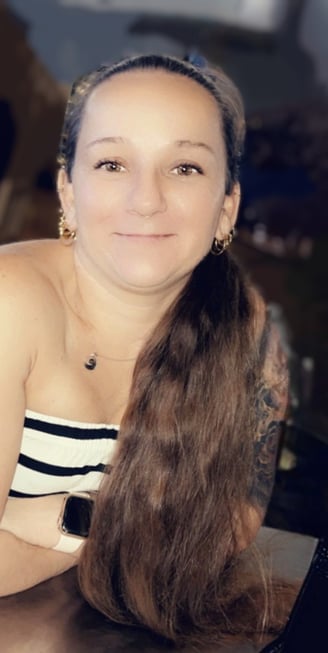 Tappy's Home Cleaning Plus is a professional cleaning service dedicated to providing affordable rates (could be more or less depending on workload), and dependable cleaning solutions to homes in the greater Tampa Bay Area. We take pride in our work and strive to exceed our clients' expectations.
Licensed and insured
Call or text
Tabatha Yates
(813)735-9314
or Contact Us here